Companies are required to submit audits in 2022 to meet their SAFE and COR program requirements.  The audit needs to cover the 12 months prior to the audit date.
If your business is still being impacted by COVID-19, please contact us if you require assistance with your safety management system and audit requirements.
Audit Forms by Company size
(One owner + one office support)
(2 -19 employees or one employee + contractors)
(Large Employer = 20+ employees)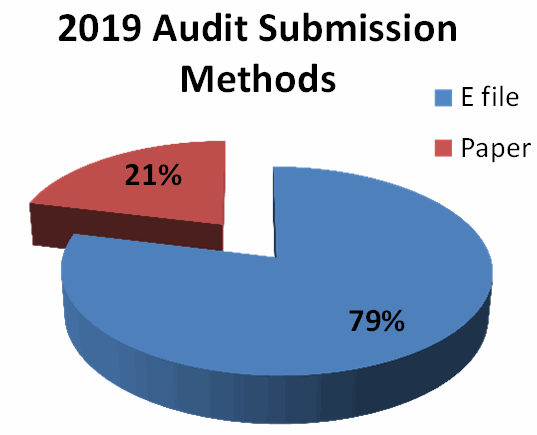 Arranging an Audit
An auditor is a health and safety professional qualified to assess a company's health and safety program. They are trained to conduct qualifying certification audits.
Learn more about arranging an audit for your SAFE Certification.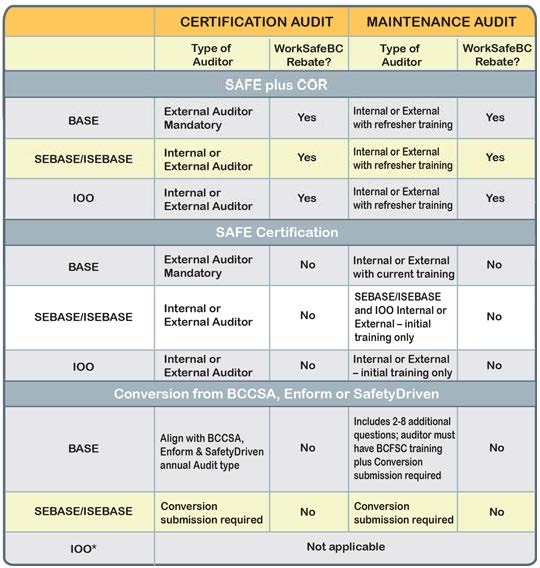 Submitting Audits
BCFSC recommends electronic audit submissions using the following options:
Upload via our website (for files 8MB or larger)
Email (files less than 8MB) to audits@bcforestsafe.org
Use our  ONLINE AUDIT TOOL (OAT) (85MB max per file).
Send by fax: 250-741-1068
If paper audit submissions are your only option, they can be submitted to BCFSC using:
Courier or Tracked delivery service to the BCFSC Nanaimo office. 
Drop off to the BCFSC Nanaimo Office  from 8:30am – 4:30pm, Monday to Friday. 
Learn more about Submitting SAFE Companies Audits.